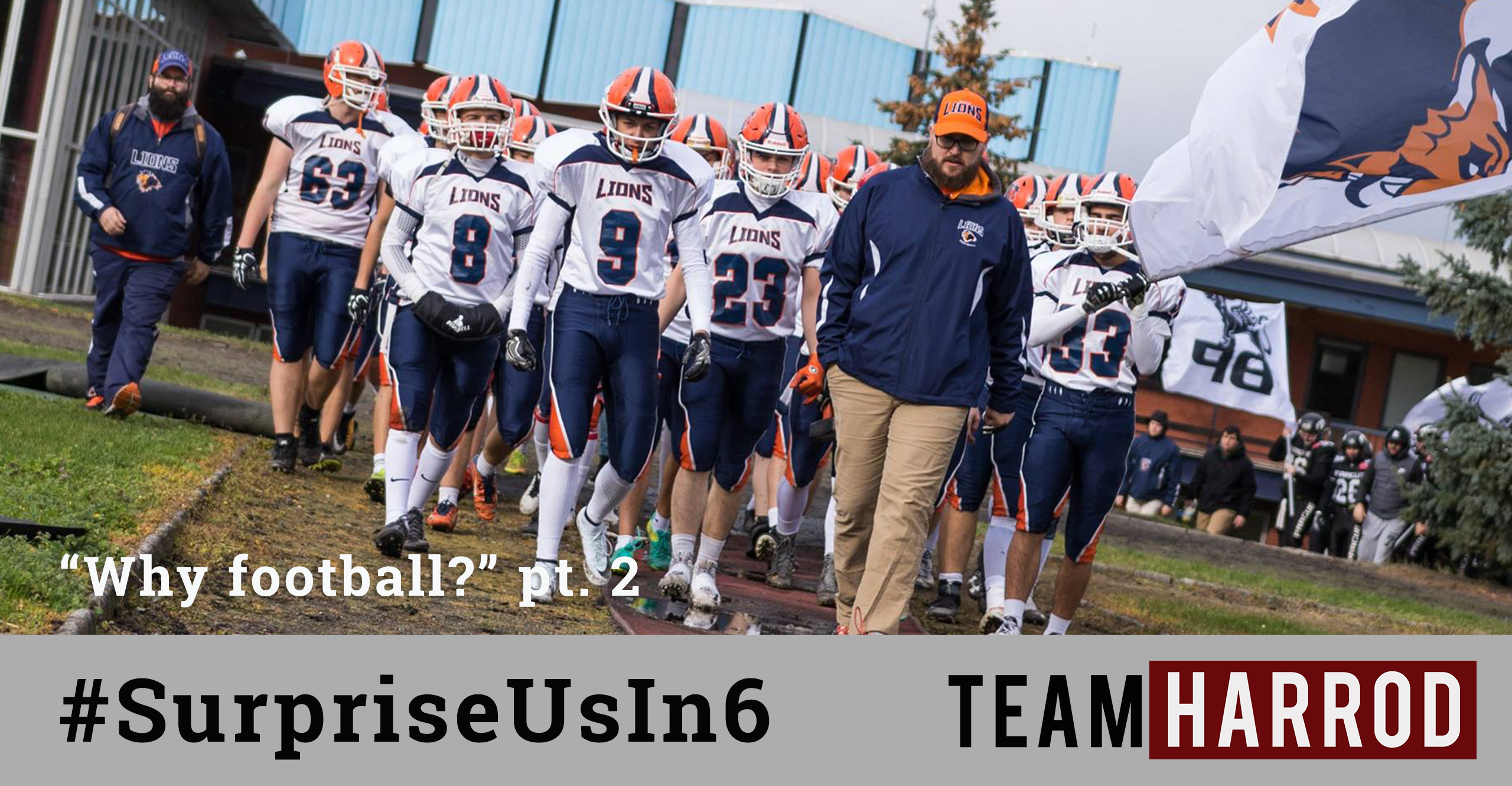 I was asked, "Why football?" During the start of our trip back and in my first post about this, I shared that I worshipped God through my work in the details as a coach and as a result that allows me to be fully present for my players and those in our organization. The other reason why I coach football is that through coaching I can show our guys God's love in practical ways, which in a post-Christian society goes a long way.
Showing God's love in practical ways comes in many different forms and it starts with stepping back and being very, very intentional. One of the ways we show this is radical generosity, which is a deep value of ours. Radical generosity means meals, creative opportunities for team building, donuts at practice and more! Generosity changes people.
Another way I show God's love is through coaching differently, while I'm passionate and get excited, I strive to coach how I think Jesus would coach, and also be me in the process. I'm not Tony Dungy and I'm not Dabo Swinney, while I wouldn't mind to have their success, I'm not them, I'm Zach Harrod and God wants to me to coach my guys and lead in the way he made me and ultimately in the way of Jesus. So for me, that means being quick to say, "I'm sorry" when I get too excited and need to repair a bridge. Being this type of coach is delicate balance between being a friend and also being an authority, which leads to those moments when I need to swallow my pride and pursue forgiveness. Also being this type of coach, and ultimately friend, means being honest and truthful, even if that isn't the popular thing. I like how Brian Knight put it, "The simple skill of honesty is to tell the truth as you understand it, with love and purpose, in an effort to share something of value."
"Why football?" Simply put, it allows me to bring value, love and purpose through relationship, which has led to character change and eternal change through a common language. While I'm still growing as a coach, leader and man, I'm humbled to see God move through the sport!