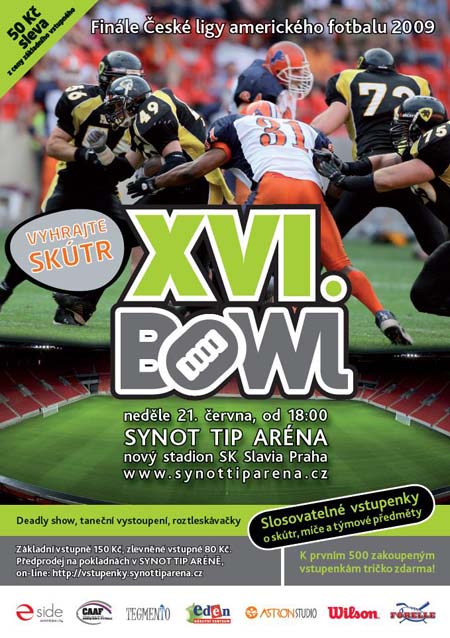 Today is indeed GAME DAY! We will be taking the field,
at the swank new "fotbal" stadium
, at 6:30 tonight to take on our arch rivals, the Prague Panthers. It's the XVI Czech League Bowl and it will be tough game. I've been trying to see if it will be streamed live on the internet, but I haven't been able to find any details. Although, I'm probably going to have my camera along and shoot a bunch of stuff and try to throw a
zhtv
together for you this week! So stayed tuned and GO LIONS!