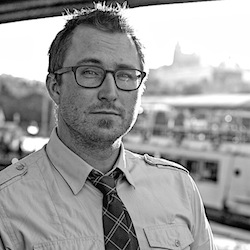 HI! Thanks for stopping by my little slice of the world wide web!
If you hadn't realized from the url of my site, my name is Zach Harrod. I'm a graduate from the University of Wisconsin – Oshkosh with a BA degree in Religious Studies, with an emphasis on Islam (after dabbling in Radio/TV/Film for 3 years). My world was turned upside down my freshman year of college, and, somewhat unknowingly, I became a follower of Christ during that year. During my time at UW-O I was heavily involved with CRU, ministry with my church RiverValley, and a smattering of other things. I was also a four year letterman on the football team with the TITANS at UW-O.
After graduating I packed my bags and got on a plane heading to Prague, Czech Republic for what I thought would be about two years of work with Athletes in Action (the sports ministry of CRU), well those two years turned into nearly a decade of serving with AIA, mostly spent in Prague. While serving with AIA in Prague, I served within two primary capacities; 1) the small community of American football (as a player, coach, mentor and etc.) in Czech; 2) the sports university of the Charles University. In my years of ministry with AIA I saw God bring relationships from many different communities and my heart to reach out beyond the sports world grew and grew. Following God's leading in my life I transitioned from AIA to TEAM, so that I may continue to be a "missional insider" to the American football community in the Czech Republic, serving as a coach for the Prague Lions and also to do what has been a desire of my heart for years – Church Planting and seeing faith lived out in real, even sometimes gritty, missional ways to a city (Prague), country (Czech) and continent (Europe) that ache, unknowingly, for a Savior.
It is my prayer that God would reach the Heart of Europe, Prague and the Czech Republic, and that in reaching the Heart of Europe he would reach the Whole of Europe and that Jesus would be made much of on this continent once again.
Thanks for stopping by…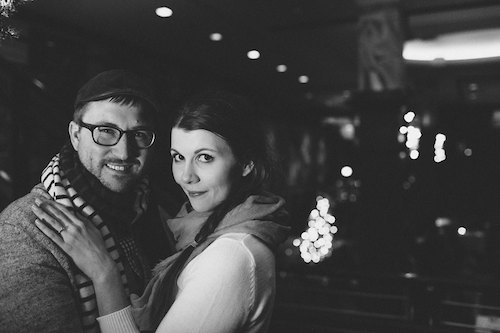 Soon it won't be just me, Zach, but this beautiful woman and I will become teamHarrod this summer, 2014!
zach's journey
"Life is a journey." This seems to be a worn out cliche that the Christian community has grabbed on to as of late. If you were to go to the "Post Modern Ministry" or the "Twentysomething" section of any Christian book store and page through some of the books, 90% would talk about life as a journey. It's the hip thing to say and speak about. So here on my website, a site that I want to be original and somewhat innovative, I use the phrase 'my journey.'
(note: People from all different walks are on their journeys, moving towards something, but most of which have no idea where their destination is or what their destination will be. Do you know the destination of your journey?)

When I left for college in the fall of 1999, I thought I had a clue where my journey would take me. I was enrolling at the University of Wisconsin – Oshkosh to be the next Steven Spielberg. I pictured that my journey had celluloid, cameras, exotic locations, beautiful actresses, surely a boat load of money and my name in the big lights of cinemas all over the world. That was supposed to be my journey and that is what I wanted my journey to look like.
As a college freshman, I imagined the road of my life was much like a road you will find on the plains of Nebraska. It was a long road that you could look ahead and see for miles and miles, or in my case, years and years. Yes, it is true the end of that road couldn't be seen, but there was quite a bit between the horizon and that I could see. Well, I was mistaken! The road wasn't going through the plains, but it was a road nearing the foothills of a massive mountain range. Those mountains didn't have roads that were straight or easy, but roads that were unpredictable and even terrifying.
Don't get me wrong I love the mountains. I love everything about them. The majesty, the snow covered peaks, the vertical drops that scream for me to test them on my skis, the beautiful pines, the jagged rocks, and even the twisting mountain roads. My mountain came in the form of a guy who walked this planet 2000 years ago. I thought I had known this mountain, but I had no idea of what He was or the turns and twists that He would bring in my life. If you haven't connected the dots yet, that mountain that seemingly dropped out of the sky and interrupted my peaceful voyage through the plains, was no other than Jesus Christ.
My freshman year at university I began the accent into the mountains, where there has been more twists and turns over the past years than I could have never imagined. Jesus has been that accent and now my journey in many ways resembles Jesus' journey that He made on our planet 2000 years ago. Luke, the physician speaks of it in his Gospel:
He [JESUS] went on his way through towns and villages, teaching and journeying toward Jerusalem. (Luke 13:22 ESV)
I no longer desire to see my name in lights, nor have the loads of money, but my simple desire is to go where ever the Mountain Roads lead me. On this journey, I hope to teach as many people, that will listen, about my journey towards Jerusalem. I don't speak of the earthly Jerusalem (I do, however, hope to physically journey there), but the heavenly Jerusalem, where I will spend my days being part of the biggest wedding party of all time. This wedding party will be of Jesus to His Bride, the Church. That will be a joyous day, but that Jerusalem isn't here yet. I have as many days ahead on this journey that the Lord will give me, and I now have the attitude of the great missionary David Brainerd, "Oh, that I might never loiter on my heavenly journey."