That is a good question! Two easy answers:
here,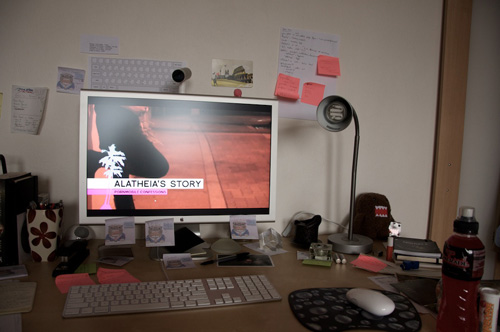 or here,
View Larger Map
I guess, maybe here too,
View Larger Map
1) In front of my computer planning and prepping for 4 guys from Rutgers here this week doing ministry with us, 2) running around Prague setting up stuff for the week (thanks Erin for your help too!), and 3) at practice. It was a good week, a full week for sure! Pray for me because I was also trying to get caught up on sleep from the lack of sleep at camp last week and also I was trying to shake a cold.
Good News! The Rutgers guys got here this morning! We had a full day, after getting them settled in at
Hotel Denisa
, then hit lunch, then went into the city for a walking tour. We hit 3 St. Bucks on the way from
Wenceslas Square
up to the
Castle
. For the record, I only encouraged stop number one, because I hadn't had a cup of coffee yet. The rest were totally initiated by the guys! They are a great group and I'm so stoked to have them here! So stoked! Pray that God shows up in some cool ways this week, and His Kingdom is advanced in their hearts and all the football guys will connect with! Thanks! Hey, you being a revolution today? Just wondered…