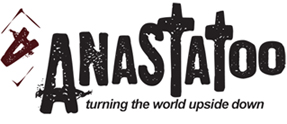 Okay I need your help. In my next
Anastatoo Letter
(which is my
almost
monthly prayer/news letter that goes out via email, hard-copy and
here on my site
) I am doing a section that will be titled, "
Top 10 Things to do with an Anastatoo Letter after you are done with it.
" Maybe the title needs some work, but you get the gist right? I have a few funny ideas and some serious ideas,
BUT I NEED YOUR HELP
! So let's put the response/comment feature on my blog to use. My main reason for doing this is, is because I would love my ministry/prayer partners who receive my hard-copy to pass them on to other's they know to serve as an encouragement and/or a way to continue to get what I do and the needs in front of others who might be interested in joining
US
to reach Czech and Europe at large. SO WILL YOU HELP? Let's see what ideas are out there?