Well you read it in the title! Beyond the Ultimate has gone live, click here to czech it out!

Kyle, my roommate, and I are mid-packing right now. I hope to get some sleep before rolling out at 5 in the morning! Here are a few links you might want to know about, click here to download the Colts' Real People, Real Faith testimony booklet and click here for the Mighty Bears' booklet! Beyond that here is how you can participate!

* Encourage everyone you know to visit the Web site www.BeyondTheUltimate.org
* Post a copy of the USA Today ad on your church bulletin board
* Bring a copy of the ad to your Super Bowl party
* Forward this e-mail to others to let them know about this opportunity
* Pray for many people to experience God's love and forgiveness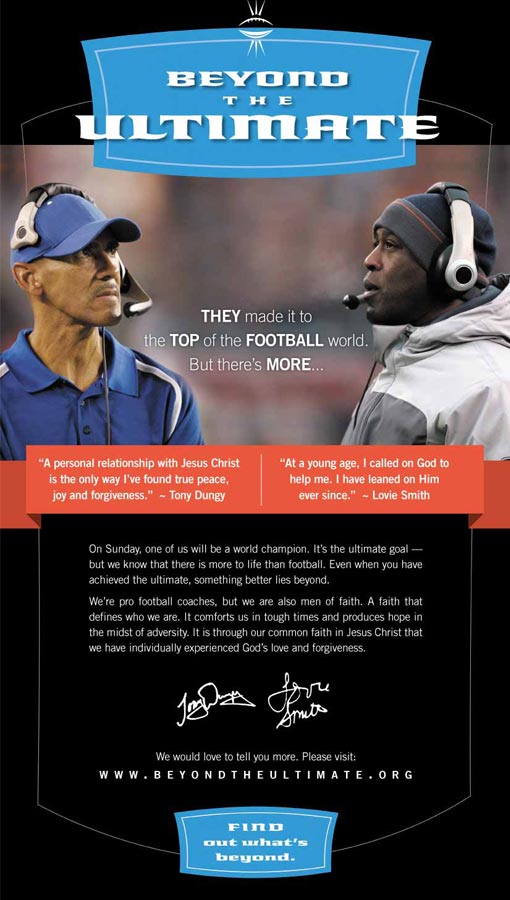 Well, I have to get packing! I can't tell you how excited I am for this! Please pray that God shows up in some major ways over the next few days! If things work out I will try to post some updates here on the site! I am taking my web cam too, so who knows there might be some video! Blessings to you and by the way did you hear about the storm hitting Florida? The bottom pic says it all, Go Bears, but moreover Go GOD!