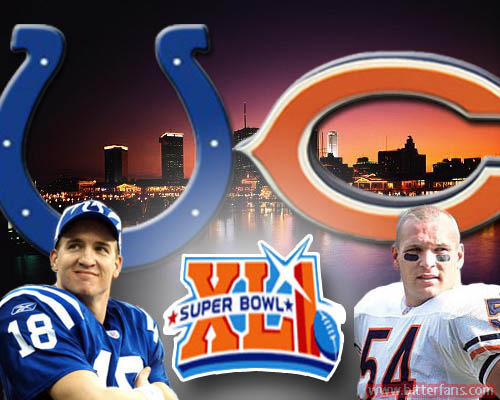 I'm not just breaking out the words to that Will Smith song about my Bears, but actually about myself! Yes you read that right, I'm going to Miami! I will be helping with our Athletes in Action Super Bowl Breakfast this Saturday down in Miami! I'm really excited to be going down because this might be one of the best breakfasts we have ever had yet. Why? The reason why is because Coach Dungy and Coach Smith are solid Christian men and they have signed off on a lot!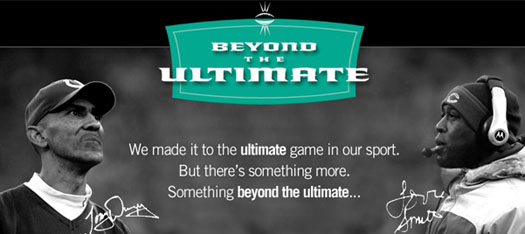 As you see above from the image Coach Smith and Coach Dungy have put their names, faces and signature on a very cool opportunity to use their platform of the Super Bowl as a tool to tell the masses about what really matters – a relationship with Christ! Here is a portion of an email that was sent out about the happenings of the Super Bowl and all that is going on with it:
Both Coach Dungy and Coach Smith have signed off to AIA to use their names and testimonies for the upcoming USA Today full page Ad this upcoming Friday February 2, 2007! The ad will be used to drive people to the beyondtheultimate.org web site. Both of these incredible opportunities will provide readers an up close and personal interaction with both coaches and several Colts and Bears players and coaches. The web site will provide each person who clicks on beyondtheultimate.org a chance to watch video testimony from both coaches as well as testimonies from several players. There will also be evangelistic articles as well as a Four Spiritual Laws gospel presentation where folks can actually make a first time decision to trust Christ for the forgiveness of their sin! There will also be live chat spiritual counselors on hand should a person want more personal feedback and interaction.
WOW! Is that not awesome or what!? So here is what you need to do – be praying that God would receive maximum glory this weekend and that his Kingdom will be advanced through this and then go out an by a bunch of USA Todays and give them to family and friends that need to see that there is more under the surface than just "good" hearts of these two coaches! There you have it. I will at least get a post up here after the weekend, but please pray for this. I'm also praying that I would meet and connect with people who could bring our vision for football in the Czech Republic to fruition! There are so many needs with this vision that many of the people I may meet can help us meet!

So while I will be wearing my NFC CHAMPS 2006 t-shirt and cheering my Bears on I will be praying and longing that God use this for more than just a trophy that is fleeting! But I'll be honest I really want the Bears to win! Well, I have to get to bed… Thanks for stopping by!

as always be a revolution!