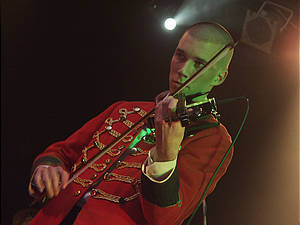 Last night I drove from Oshkosh to my parent's house in the Lake Geneva area to find a lot of mail! I love that feeling! I heard back from several people who have joined my team of ministry partners! It has been so encouraging to see how God has provided for me and my work with Athletes in Action! Thank you so much for all of you that have joined my team and welcome to OUR ministry. Please do remember if you have committed to prayer or giving financial support you have become part of what God is doing in Czech and throughout the world! This is as much your ministry as it is mine!

I did get a piece of mail that was truly amazing! My friend Ondra sent me a Christmas card and I wanted to share a short portion with you. It is hard to share just a piece, because there is so much packed into this card that he sent me! But here is a very cool section:
I pray you manage the goals you're struggling for! I believe Jesus will give us a chance to see each other again. Jesus wants you to come here cuz it's for God's sake and for people's sake and for the world's sake!
That is so awesome! Thank you so much Ondra for maybe the best Christmas gift I will receive this Christmas! The gift of seeing God change a life and the gift of someone being so fired up to grow in his relationship with God! Thank you Lord for calling me into a relationship with you and for calling me into the work that you have called me to! To the right is a picture of Ondra from a recent concert with one of his many bands! Well, I need to get to the ski hill! My sister, Megan, and I are coaching the high school team this evening! It should be fun! Merry Christmas and I'm so stoked to be part of the Revolution!