For some 2016 was rough, for some 2016 was full of blessings.  For us, the Harrodovi, it was a mixed bag of ups and downs, but last night when Míša and I and I were catching up with a good friend, and long-time supporter, here in Oshkosh, we realized that in the midst of the tough things of 2016, we have so many things to be thankful for!  Míša turned to me, hit me on the shoulder and said, "You know God has been good to us this year!"
See in the midst of a difficult fall, much more difficult than we could ever imagine, we lost track of all the cool things God has done in, around and through us in 2016.  As we had this moment of clarity, we were humbled to think about what God has done and now we are thankful for the change in perspective.  No matter how hard your 2016 has been, I encourage you to take a step back and look at things from a different angle, you might be surprised by what you see!
With that said, 2016 is almost behind us and 2017 is bursting with potential.  Míša and I have obvious reasons to look ahead to 2017, as we are anxiously waiting to meet our first little Czech-American Harrod, but beyond this we are anxious to see what can happen in other areas of our life, work and ministry in Prague – church, missional communities, the Prague Lions, anti-human trafficking and more!
With that said, we are gearing up for 2017 in big ways, we have been in the States since December 2nd connecting with so many new amazing people and also getting re-connect with many friends who have been part of our lives for some time.  We are still trusting God to help us get off to a great start in 2017, so that we will be fully funded.  We have been working on getting our monthly support shored up, so we can feed our little, future Harrod, but also continue to love and be generous to many in Prague.  Beyond monthly support, we are of course also hoping to see one-time gifts going into 2017, so that we can earmark those gifts for practical things within our church, missional community, the Prague Lions and Míša's work in anti-human trafficking.
Before the calendar turns to 2017, would you consider joining our monthly team and/or giving a one-time gift to take advantage of another tax write-off for 2016?  Click below to give.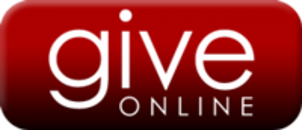 While we have been in the States we have been sharing a few short videos from friends in Prague, so you can hear how you are blessing many in Prague through us!  Check them out below!  Thank you for being you and we wish you a MERRY CHRISTMAS & A HAPPY NEW YEAR!