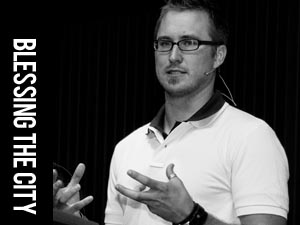 Two Sundays ago I had the opportunity to preach at my church here in Prague,
Faith Community Church
, and it was a HUGE blessing! My dear friend, Mark, and I tag teamed to do a mini-series,
Blessed to be a Blessing
. I finished it up with a talk from Jeremiah 29:4-7, entitled
Blessing the City
. After a couple of weeks, it's online.
CLICK HERE
to listen to it online (once it loads in the quicktime player you can click the upside down triangle in the lower right hand corner and click "Save as Source" to save it to your computer.) or click the podcast logo below. I hope you enjoy the talk and you go out into your city to be a blessing!