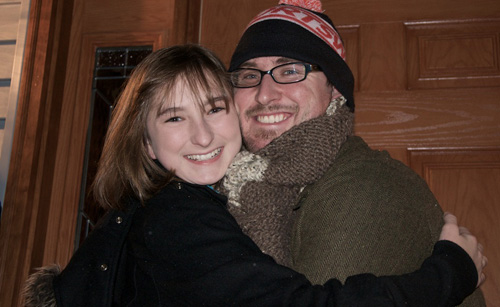 She's 14!
She's beautiful!
She's smart!
She thinks she is too cool for her dorky big brother and sister, who send her ridiculous birthday video messages!
She's growing into an amazing woman!
She has a very soft heart!
She yells at the dog, Celeo/Frank/Creature, and it makes me laugh!
She's even more funny than her older siblings!
She's way creative!
She's spunky!
She's sweet (most of the time;-))!
She makes me feel old, because I remember holding her when she was the size of a football! [tear, tear, sniff, sniff…]
She's deeply loved by two older siblings, a third of the world away!
She's my beautiful 14-year-old sister!
HAPPY BIRTHDAY MIKAELA! MISS YOU BUNCHES GIRL!