This a completely random post, but I thought it would be fun. So here is a confession, over the past couple of years I feel that my true self has come out more and more. There was a moment, somewhere in high school, where I thought, "I'm the head football coach's son, the captain of the football team and etc….." When I thought that, I began making subconsciousness decisions to become someone I wasn't. That someone was the all-American, clean-cut, golden boy who was what everyone else wanted him to be, so to speak. With that said, since I first moved to Europe, and I guess right before too, I've been on a rediscovery of 'who is Zach Harrod.' It's been cool, because this isn't merely evident, nor dictated, by my style or the things I choose to wear, but it is a reflection of it, to a degree. As I what I choose to wear is a reflection, of sorts, of my true self, I've seen that I've grown more and more comfortable in my own flesh and who I am in Christ. Which then leads to the out-workings of this in what I wear, watch, listen to, say, read and etc. So this is a circle of sorts, but the circle originates in me truly discovering who I've been made to be and not what I think others want me to be. It has been a fun adventure of rediscovery and I love feeling like I'm me and not some vanilla version of me.

Anyway, I've mentioned before, that I've been enjoying checking out the ART OF MANLINESS blog over the last month or so, and one of the posts that was entertaining was 10 Outdated Men's Fashions That Still Have The Charm. The reason being because I love to combine old-school with contemporary and it usually leads to a bit of 'eclecticness', which I'm finding is very much part of me. As I read it and looked at the pictures I realized something! I want a cool pair of knickers!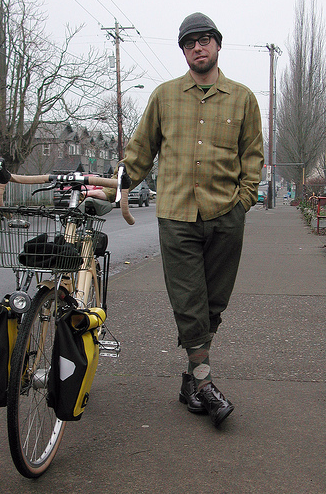 I'm a fan. (btw click on the pic to see the actual pic) I'm also a fan of the
hat
he is rocking in the pic, and am intrigued by the
guy
who makes this particular hat. So I tried to find some 'knickers' in the same vein yesterday, well I learned that I shouldn't do google searches for 'knickers!' It was more than a bit suspect! So if you know of any place where I can peruse a selection of knickers like you see above, hook a brother up with some info! Um yeah, I just thought I'd share a little randomness, or 'eclecticness' I guess, with you this Sunday afternoon. Here is a little bit of me that my good friend Mark Stewart captured as of late.
Check out his pics
, he's a stud!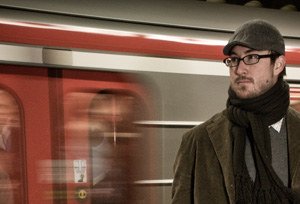 Well, have a blessed Sunday!