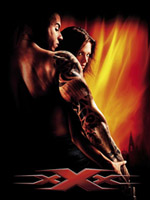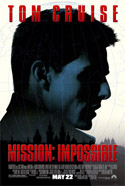 Well, they were here at one point, but to my knowledge they aren' here now. Cruise and Diesel both stared in spy movies set here in Prague –
Mission Impossible
and
xXx
– in the last 12 or so years. According to an article I read this morning at the Prague Post,
Radar Base Attracts Foreign Spies
, there are an influx of real
Ethan Hunts
and Xander Cages (xXx) in the Czech Republic due to the talks with America about putting a radar/missile defense system here. Check out part of the article below:
To access the widest possible spectrum of reliable information, intelligence services typically work on two levels — both of which are at play around the radar base. The first, Šándor says, is referred to as "classic information gathering." Often done by agents working as diplomats and journalists, this work consists of monitoring the political atmosphere and day-to-day developments surrounding the plans to build the base.

"These types of people travel to the military grounds near the base, speak with local mayors and track the views of politicians," Šándor says.

The second level, which Šándor refers to as "classic espionage," is slightly craftier. Charged with securing long-term informants, these types of spies strive to establish personal contacts with individuals who have access to classified information. To do this, they either access the source directly or recruit an agent to spy on the source in their stead — a method Šándor says is preferable because it allows spies to maintain their cover.

Aside from gathering intelligence, foreign spies also spread false information among locals for the purpose of building opposition to an undesired project.
Please don't ask to many questions to my work here in Prague, there are things that I can't tell you… Just playing… I always wanted to be a spy when I was a kid! Ha! Blessings…