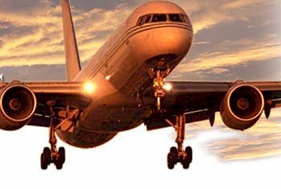 As I sit down to type this blog entry I'm in route to Dallas, TX for a few days of connecting with friends, doing some support raising, trying to enjoy a little time off and also finishing up some last minute work for the Athletes in Action Wrestling Tour to Guatemala that I am the "AIA Staff Discipleship Coordinator" (I laugh about that because it would seem my title or job description is ever evolving into something that seems more elaborate and leaves me wondering what I am really doing. But that is cool.). So as I sit here staring at the screen of my Mac PowerBook and occasionally looking out the window at the magnificent clouds that my Jesus spoke into existence I'm wading through several articles and a ton of scripture references for this prep work I am doing.

Sorry to say that I have had the opportunity to get this work done rather than practice some of this missional outworkings that I have been studying, preaching about and working at developing into a relevant presentation for the guys on the tour. I love traveling because I get to see new places and interact with new cultures. When I sit on an airplane it often feels like I am Paul wondering around Athens (Acts 17) learning about the culture of the people – what they worship, how they spend their money and so on. Unfortunately, the seat next to me is empty and I have no one to interact with, which leaves me interact with some amazing Christian leaders of our day, in the form of these articles and books, and Jesus Himself, as seek to continue to develop a missional lifestyle that I can in return teach to others. Well, I'm being told by the stewardess, excuse me the "flight attendant", that I need to stow my computer because of this turbulence. But I wanted to leave you with a great definition of what missional means; it comes from the guys over at TheResurgence.com.
Missional means that we believe Jesus Christ is on a mission to seek and save people, change their lives, and transform their cultures. Because of this we believe that Christians, Christian organizations, and Christian churches exist to join Jesus on His mission by immersing themselves in whatever culture Jesus has placed them.