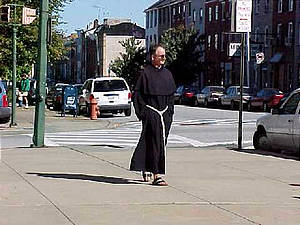 ||DISCLAIMER|| So the intent of this post isn't to upset people (Yeah, I know that is a great way to begin a post, bear with me here), but merely to ask questions, to get you and I thinking and ultimately to see the local church in each of our communities flourish. For those of you that are regular readers of this thing I call my blog you know my choice of writing style is random stream of consciousness, and for those of you who are new to my blog might have to get used to it. One of the reasons I'm writing in these random streams is because a lot of these thoughts are merely fluid, they are just kind of floating in the cerebral cortex that is my mind. I pray that this will add to or begin conversation and help us as believers consider the role of the local church in our lives and our communities. I do regret not having the ability for my readers to post comments, because I view this as a conversation that is on-going. I apologize about not having that ability for you. Well to the thoughts.
Upon moving back to the States for some time and having the initial support raising phase behind me has meant that I have had to get settled down for a period of time here in Xenia, OH. And that means I have had to decide which grocery store I would use, which garage I would use to get my car repaired and so on. But more importantly I have had to make a decision about the church that I would call home while I live here in Xenia.

Choosing a church is never an easy decision. In fact, I cringe at the thought of hopping in my car, driving up to churches and checking them out like I would a grocery store or a department store. The reason being is that as I read the Bible, especially the book of Acts and the epistles that follow it, I don't read about a church that caters to all of my needs. What I see today, in my own heart and life as well, is a church and a people that expect church to cater to all the needs of the people, instead of being a local community that is radically committed to the Gospel, loving God and their neighbors.
I've squirmed hearing stories about people who will drive 30-60 minutes just to get to a church that has the perfect preaching, the perfect music, the perfect children's department, the perfect colors on the worship center wall, the perfect this and the perfect that. Meanwhile, as they commute to church they are passing a half-dozen to a dozen churches that are theologically solid [what I mean here is churches that are about the Gospel – that is communicating that people are sinners, that they are jacked up and need Jesus and not some Jesus that has been given an extreme makeover by our culture, but a Jesus who lived the life the Bible says He lived and then died and actually raised from the dead.] but lack the perfection they are seeking. I guess living overseas in a country with nearly 90% atheists and only having a few churches to choose from I've had my American consumerism church mindset challenged.
As I think of my American Consumerism being challenged as of late, I'm reminded of Burger King's little jingle, that goes something like – "give it to me my way". This seems to be the anthem of much of contemporary American Evangelicalism. We want it our way and if we don't get it our way we simply move on and try to find a place that will give it to us our way. Recently I listened to a sermon where this was brought up. The teacher at church that morning, Greg Couser, pointed out that we as Americans often view church as a business and we come to get dealt our "religious goods."
Greg labored to point out how our allegiances to businesses are generally very superficial (as he said this I was convicted because mine can be so superficial). For instance, if a new business moves into town where we can get better and cheaper goods than we previously could then we simply switch businesses without batting an eyelash. Well the question to be asked is, is this the "local church"? Is this how church should be viewed? Greg was preaching from 1 Timothy and he made the point that the local church is a family, he used 1 Timothy 5:1-2 to point out that the local church is a family:
"Do not rebuke an older man but encourage him as you would your father. Treat younger men like brothers, older women like mothers, younger women like sisters, in all purity."(ESV)
So I choose to walk to a church in my community (I do have the luxury of having a church that is only a 4 minute walk from my house) because it is not just a business, but a family that I want to be part of. If I viewed church as a business where I get it my way then I would get in my car and drive someplace where I could get the music just the way I want it or that would have the perfect preaching or whatever. But as Greg said, "A good customer isn't a good family member," so I will get over myself and, by God's grace, attempt to be a good family member.
This brings us to another reason I choose to walk to church – the truth that church, and life, isn't about me, but first and foremost about God. Therefore if it is about God and it isn't about me, I must have a different look on what church should be about. So when I show up to church I need to have a God-driven focus and that means I need to look to Him and also look at how I can serve others at church. I have heard this point made again and again while I have been down here at Athletes in Action's World Training and Resource Center. Nearly every Monday the Training Center Coordinator, Ed, talks about how when we go to church we need to always be on and ready to minister to those that are at church. We can look no further than Peter's teaching in 1 Peter 4:9, where he says,
But you [speaking of the church] are a chosen race, royal (priesthood a) holy nation, a people for his own possession, that you may proclaim the excellencies of Him who called you out of darkness into his marvelous light. (ESV)
The function of a local church isn't merely so that they can minister to me, but so that I can minister to others and have them minister to me. Therefore, when I go to church I need to look for the opportunities to proclaim the excellencies of God to those that He places in my path. Paul, the other New Testament authors and most importantly Jesus time and time again remind us that the life of a Christian isn't about us anymore, but it is others focused, it is considering others more importantly than ourselves. It would appear to me this should affect how we "do" church and view the local church. If I live this essential, and bedrock truth, of Christianity out then I can lay some of my preferences aside and choose not to make the trek to another community the whole time passing churches that I can make a vital difference in by loving the people there, and more importantly than that, have the opportunity to have them love on me and get in the mess of who I am. Now I know that I could get this at the church that I would travel to, but that isn't the point of this thought. I'm just trying to paint the picture a little clearer to help us see that the Christian life, which includes our involvement in a local church, isn't about us just getting ours, or us just getting fed, but it needs to be others-focused. It is an attempt to fight against the capitalistic, consumerism mindset that I have been conditioned to believe is, in someway, in the Bible, which happens to be the furthest from the actual truth of the Bible.
Furthermore, another reason I have chosen to walk to church is because I need to be involved in a local church. That seems simple doesn't it? But why did I put an emphasis on local? Because if I am commuting to a church that is comprised of people like me, or that has the worship style that I like, or that has the rock star preacher, or whatever then I am not involved in a local church. As I read and study the book of Acts I don't see what I see today. Now bear with me here, as I think out loud. When you were a Christian in Thessalonica you went to church in Thessalonica, you didn't bounce around if you didn't like something. Okay so I am not saying that we need one church each community, Scripture leaves room for us, as believers, to have differences and what not, but what I am saying is that in the time of Acts they had to get over some of their differences or their preferences to live in fellowship with other believers. This reminds me of another point that Greg Couser made about the local church being a family, he argued that we are called to make things work in a local church when there are differences, just as we are called to make things work in our biological families. It would be frowned upon if I simply tried to find a better family every time I had a disagreement with my parents or one of my sisters.
Well I successfully steered away from the point I set out to make. The point of being involved in a local church that is in close proximity to where we live is this – if we remove ourselves from our local community and commute to church then we are, in some degree, betraying our community that we live in because we aren't involved in a ministry that will have direct results on our community. Because after all God has determined where and when each of us shall live so that His beautiful story of redemption may be accomplished. (I'm not making this up, it happens to be in one of my favorite sections of the Bible, see Acts 17:26-27) So I guess when we commute and avoid or ignore the local churches in our direct community we aren't only betraying that community but we are telling God in affect, "Well you put me here to be used as a redemptive agent right here, but there really isn't a church that is perfect for me. So if it is okay I will travel to this other church that has what I want." I choose to walk to church because I believe God has sovereignly placed me in this duplex on Lake Street in Xenia, Ohio, which happens to be a 4 minute walk from Emmanuel Baptist Church because he wants to use me in this community while I live here in the States. I don't want to communicate to God in my actions, or church attendance, that I'm smarter than Him and by finding a place that is better than the one that he put around the corner.
A Thessalonian believer didn't hop on his camel and go to Philippi just because he didn't like the hair of the pastor at that the Thessalonian church. He was limited because he or she didn't have the infinite choice of churches that we have here in America (case in point in Xenia alone, a city of about 18,000, there are over 60 some churches!). Maybe all our choices don't help us in the long run? I don't know, that is a whole different discussion, but I will not choose to hop in my camel, which happens to be a 1996 red Oldsmobile Achieva, and travel to another community to find what I want. No I will wake up 30 minutes before church, eat a quick breakfast, shower, and walk 4 minutes to church so that I can meet and worship with the people that live around the corner. And, Lord-willing, as I walk every Sunday the neighbors that I have that don't know Christ and don't attend church, in any capacity, will be compelled to join me in my 4 minute walk and thus their lives and our community would be changed!
parting thoughts
So why do I walk to church? Is it just to make a silly statement? Is it just to be different? Is it just to be more spiritual? No is the answer to each of those. The reason I walk to church is:
It is to fight and rebel against the consumerism, Burger King mindset of my own heart – the I want it my way mindset! It is to see the community that God has placed me in change and come to see the relevancy of Jesus.
It is to trust God and his infinite knowledge in placing me in this community.
It is to model and show the students that I work with that we need to get over ourselves and be about serving others, as the Bible exhorts us to do.
It is to have people of other walks of life that I would never experience if I went to a church that was filled with people at my life stage. (case in point – the small group I will probably attend at Emmanuel as three generations of one family in it – the grandmother, the mother, and the grandson. How cool is that?)
So that in brief is why I walk to church. I feel compelled to say that I don't think everyone has to physically walk to church, if that is what you think I have been saying you may have missed my thoughts. Sorry if that is the case, but you might need to go back and read from the beginning I have seriously felt God continue to press this on my heart and live it out, may He give me the grace to do so and also the sensitivity to model it to others and also love them who may disagree with me.
I do have to send some shout outs to some of the men I have met at Emmanuel that God has used to continue to shape these thoughts and bring some more life to them. There are many families and people that I have met who attend Emmanuel that I have deliberately moved in close proximity to the church or chose it because of its proximity. You men and women that I have talked to are amazing and I look forward to seeing your lives rub off on me over the next year! I also need to give a shout out to my Athletes in Action director from Czech, Billy Crossan, who challenged me on this issue when I was still in college. Thank you Billy for helping me see the importance of the local church (and when I say local I mean the church around the corner) and the importance of getting over myself. As I close this blog entry I want you to know that it flows from my heart for the Gospel, the local church, seeing communities change and to see my life be shaped by the uniqueness of the body (church) that God puts me in. May our local churches here and there thrive and make a difference larger than we could ever imagine!