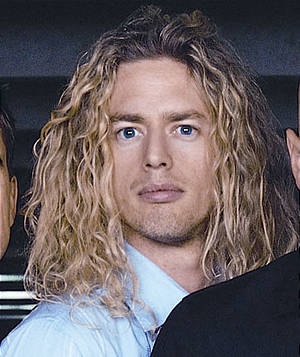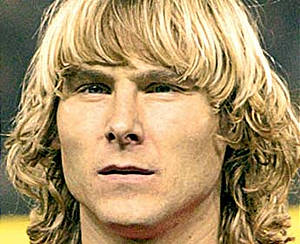 Today Reid and I have been hanging out at Panera Bread Company in Franklin, TN, which is just outside Nashville. It has been great to catch up with Reid and talk theology, apologetics, the toilet water of the emerging church, and life. But as we were chatting I noticed a Christian celeb walk in the room. Now I'm not too big into clamoring about any human being because I realize they are just that human, but as I sat and worked it was an odd sight for me.

The flowing blond rock star hair that is reminiscent of the hair bands of the 1980's just drew my attention to this Newsboy. I actually had to google his band to find his name, which happens to be Phil Joel.

My good friend Joe Gabriel likes to think of a Czech soccer superstar, Pavel Nedved (see pic), as the most beautiful of men. I think Joel might give old Pavel a run for his money. Hmmmm… Czech Soccer Superstar or Christian "rock star" that is holding on to the 80s a bit to tight? Okay it isn't an argument – Pavel wins!

Well, I hope this made you laugh! I have to get back to writing my "Calling Testimony" for the training I'm beginning next week but I needed a break and to laugh…

By the way I didn't ask for Phil Joel's autograph, sorry!