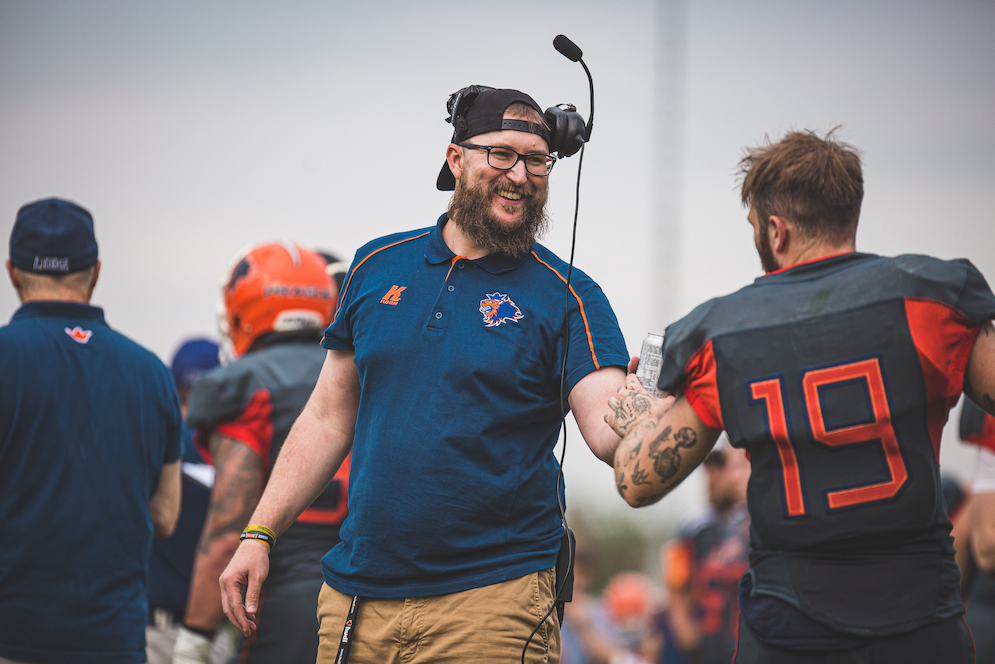 …THAT I DO HAVE FUN OUT THERE!
I've never been short on intensity and pushing hard to be better and try to bring the best out of others too. Sometimes even for me it is too much. ?
It seems like every day I'm fighting the frustration, pressure, disappointment, let downs, the mountain of average and apathy. I've tried to work hard to not let these things be the last 18 months, yet these words sum up so much of the battle in my heart, soul and mind from the start of the pandemic and even in the past few weeks. ?
Even in the midst of battling through this again last week, as we prepped for our first home game in 750 days, I had my moments of joy.?
Seeing my players compete.?
Seeing my player overcome adversity.?
Seeing players that should be in a jersey, but do to roster limitations have to watch, be selfless for their teammates.?
Seeing my little boys throwing the football on the side of the field and then running and tackling me after the game.
This Monday, while I still have those frustrations, let downs, nonsense and etc. I'm choosing to cling to the joy. Choosing to keep battling against all that junk with joy and also trying to not take myself too serious! ??
Thanks Jakub for this pic and Josef for the energy drink!