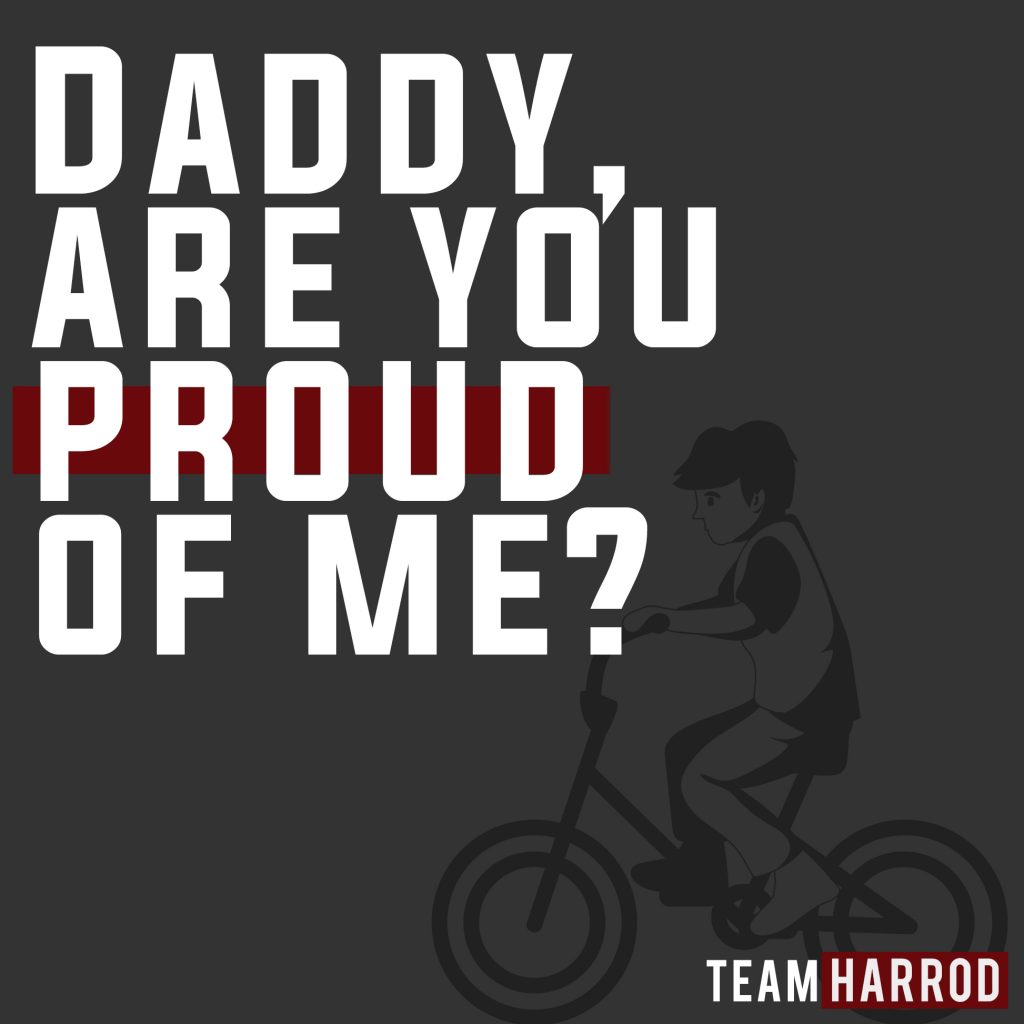 That was the question Ollie asked me with the biggest eyes I've ever seen from him yesterday as he rode his big boy bike for the first time by himself.
I so badly wish we had that first ride on video and more over his reaction. The sheer joy, celebrating and his deep-heart question moved me, it even still moves me to tears.
My answer was of course, "YES BUDDY. I'M SO PROUD OF YOU! I'm the most proud that you kept trying even when it was hard!"
In that moment, I learned a lot about my son, myself and even God.
See what Ollie was seeking, we all seek – approval, acceptance, love and surety.
I was taken back to when I was a little boy and sought the same thing. I was reminded of many people around me, that are asking me, as a coach and pastor, the same question, but not nearly as direct as Ollie did.
Sadly some of us, didn't have the loving home that provided, what we were looking for. Sadly many of us, had parents that spoke to us and because of the way they spoke to us our heads are full of negative, hurtful self-talk.
I was reminded of God's words when Jesus was baptized, "This is My beloved Son, in whom I am well pleased." (Matt 3:17)
For those of us who have chosen to follow Jesus, these words are true of us true. The father is well pleased, more pleased than I ever could be of Oliver. I'm imperfect and surely, even in my deep love for Ollie, will let him down.
God won't.
It was a teachable moment for my little big man, but also for me, the proud daddy to learn something too.
I went on to tell Ollie, "I love you and I'm proud to say I get to be your daddy. You are so special son, even if you didn't ride your big boy bike this well. I love you to the moon and back no matter what!"
Ollie's response, "I know that dad. I love you too!"
I don't know where you are today. What you are battling. What you are going through. But I think someone one there needs to read this today. I know I needed to write it.
He loves you and He is proud of you!