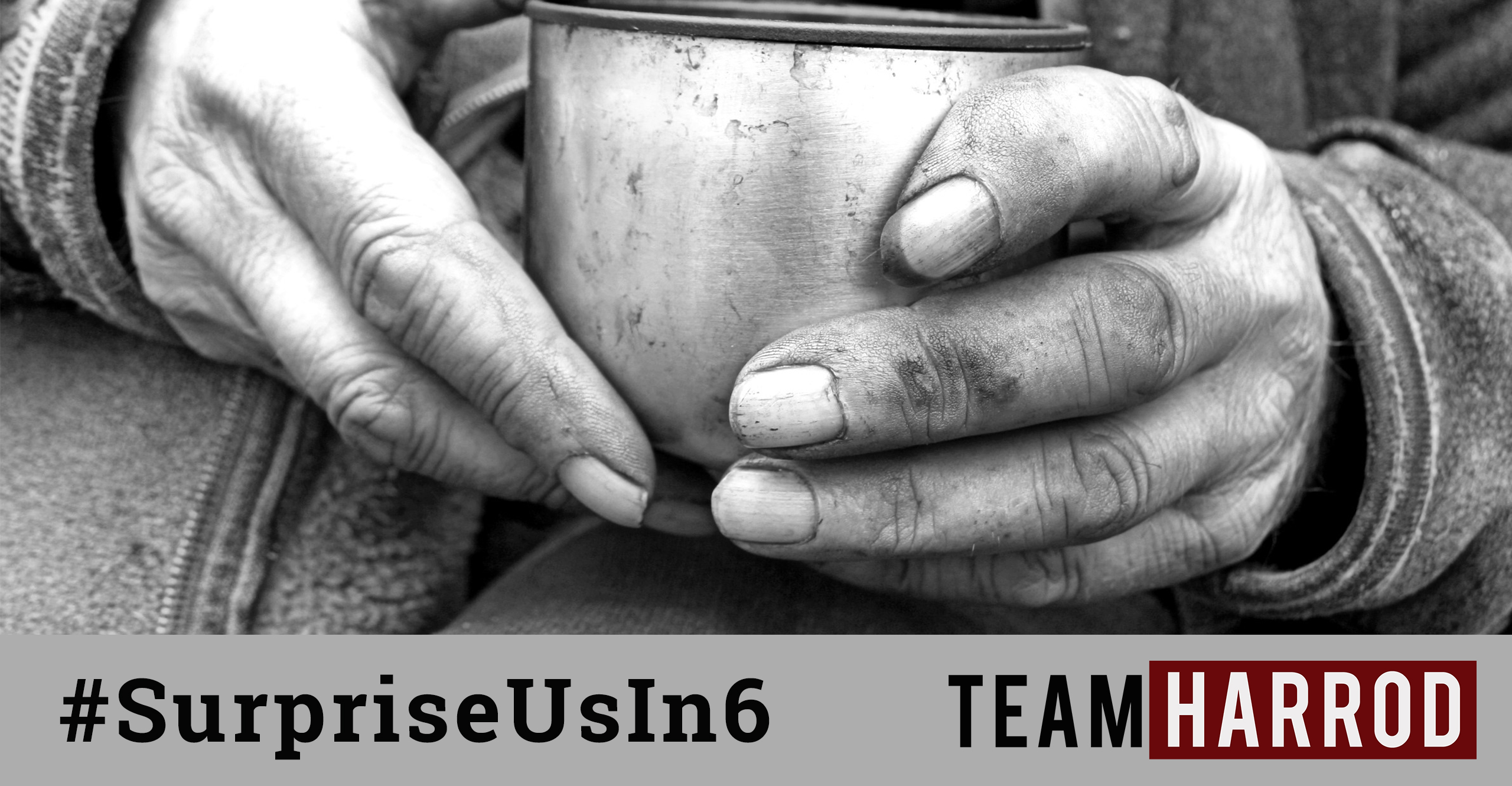 Written by Míša Harrodová
Every month, our missional community prepares about 100 servings of food and hands them out to those in need at the main train station. Afterwards we stay and talk to people who want to and after 2 years we have friends amongst them. It is a wonderful and rewarding ministry, possibly because we can tangibly provide for one of their physical needs and afterward we can listen to their stories/complaints/other needs and help them not feel invisible or unheard.
When our family grew and Ollie came to this world, God gave us new role of "family on mission". When it came to serving food to the homeless, of course we had some reservations and slight worries. But we decided to trust God and follow Jesus in His ways of coming to ALL people.
When we showed up with about 3-week old baby amongst them, you should've seen the reactions! Most of them amazed we were not afraid to bring Ollie and hand out food having him in a baby carrier, some genuinely worried he'd get sick from them and some of them were upset with us for being "bad" parents, who take their baby amongst well them. As they said themselves, a lot of them were dirty and some sick. It's not the crowd you'd normally bring a baby to. I have to be honest and admit that when some of the ladies started petting Ollie's leg or gave him a toy right inside the carrier, I froze and prayed we weren't just acting stupid!
But God took care of us and Ollie's healthy and still coming with us, with him being all active it brings new challenges (like used drug injections laying on the grass in the park surrounding the place) but we're thankful God gave us the courage to start serving as family from the very beginning.
Learn what #SurpriseUsIn6 is by clicking HERE.  If you would like to be part of what we do in the Czech Republic through supporting us click HERE.