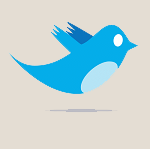 Recently I've been catching lots of flack for my tweeting habits. (If you don't know what twitter is, here is a wiki crash course.) It would appear that I was filling up peoples news feeds on facebook, as I have my twitter account hooked up to my facebook account, and this wasn't making people happy. I was threatened by being 'defriended' or people use the 'hide' setting on me on facebook. I didn't realize that my tweeting was adding to so much frustration by so many out there! Well, to those who had some angst against my tweeting, I've installed 'selective twitter' on my facebook and I now select what tweets head to facebook by simply adding a little '#fb' action. Why did I do this? Just for you, who's news feed was being dominated by me. Will you 'refriend' me and 'unhide' me? Will you be my friend again? WIll you forgive me? I make a promise to you that I will use my power to '#fb' carefully and I will practice self control! I promise…

While we are on the subject of twitter, facebook and social networking, I think you NEED to be on twitter too! For many reasons, but to save us both time, here is a list from Michael Hyatt, that I received via my friend Andy Wojtowski. Head over to his post and read a bit more of why you should use twitter too!
12 Reasons to Start Twittering
It will enable you to experience social networking first-hand.
It will make you a better writer.
It will help you stay connected to people you care about.
It will help you see a new side of your friends.
It will introduce you to new friends. I have now met several new people via Twitter.
It is faster than text-messaging.
It will make you think about your life.
It will help you keep up with what people are talking about.
It can create traffic for your blog or Website.
It requires a very small investment.
It can help build your personal "brand."
It is fun! Twitter is just plain entertaining.
So are you going to start a twitter account today?